Pass Plus scheme with Howells School of Motoring
We offer both Pass Plus and Pass Plus Cymru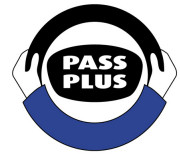 About Pass Plus
Pass Plus is an established training course aimed at new drivers. It was designed by the Driving Standards Agency (DSA) with the help of insurers and the driving instruction industry. Statistics show that new drivers are more likely to have an accident in the first two years after passing their test, due to lack of driving experience. Pass Plus builds on your skills and knowledge. It will teach you how to anticipate, plan for and deal with all kinds of hazards, to help you become a more confident driver.
Who Can Do Pass Plus Training?
You can take a Pass Plus course at any time, but itís mainly aimed at new drivers in the first year after passing their test.
Pass Plus Modules
Pass Plus consists of six modules about driving in different conditions ...
In town
In all weathers
On rural roads
At night
On dual carriageways
On motorways
Pass Plus Cymru
Pass Plus Cymru has been developed to offer a lot more than the basic Pass Plus scheme.
Whatís Involved?
A group discussion forum (compulsory)
Up to 3 hours with an experienced driver trainer
In a group of up to 20 young drivers
The interactive session covers all 6 elements of the Pass Plus Scheme, defensive driving issues, as well as looking at driving attitude
On-the-road training
Following the theory session participants will be appropriately paired. Each pair will go on to spend a whole day, or two half-day sessions, taking turns with an Approved Driving Instructor (ADI) carrying out on-road driver training. This is done as soon as possible after the evening theory input
The on road training will cover the Pass Plus modules as well as dealing with other situations as they occur
You will be treated at all times as a fully qualified driver!
Why should I do it?
As well as reducing your road risk and helping you gain valuable experience and skills, on completion of the course each candidate will be issued with a Certificate of Achievement as well as the Pass Plus Certificate. This will allow you to claim the benefits outlined under the Pass Plus Scheme.
The cost of the whole course is £20, a massive discount from the normal cost of between £120 and £150 (Made possible by a special road safety grant from the Welsh Assembly Government)
To join the course you must ...
Be between the ages of 17-25
Hold a full driving licence
Live in Wales
For more information, please
Contact Us
Note : The Pass Plus certificate is issued by the DSA and not MAC.